This week we're excited to launch a #1 new release for job hunters and career changers, a handbook that demystifies the job search process and provides simple strategies for getting in front of the decision-makers and securing the job you want.
Most Americans spend around five years of their lives engaged in some type of job search activity, and hold about eleven different positions in the course of their career. In fact, the new normal is not only to switch jobs but to change professions—which isn't easy to accomplish. Whether considering a completely different career, or simply changing roles within your current organization, you need a savvy understanding of both the art and science of the job search.
Switchers
Switchers is the first book written specifically for the career changer and will help you to realize your dream. The first step is recognizing that the usual rules and job search tools won't work for you. Resumes and job boards were designed with traditional applicants in mind. As a career switcher, you have to go beyond the basics, using tactics tailor-made to ensure your candidacy stands out. Switchers reveals how to:
Understand the concerns of hiring managers—and think like they do
Craft a resume that catches their attention within six seconds
Spotlight transferable skills that companies covet
Rebrand yourself—aligning your professional identity with your new aspirations
Reach decision-makers by recruiting "ambassadors" from within your network
Nail interviews by turning tough questions to your advantage
Convince skeptical employers to take a chance on you
Negotiate a competitive compensation package—even as a "newbie" to the field
Career changers face unique challenges that demand fresh approaches. Packed with psychological insights, practical exercises, and inspiring success stories, Switchers helps you leap over obstacles and into a whole new field.
Are you stuck in an unsatisfying job? In the wrong profession? An industry that just isn't a fit? Get unstuck! Land a new career—one you're genuinely passionate about. Read Switchers and pull off the most daring—and fulfilling—career move of your life!
Meet the Author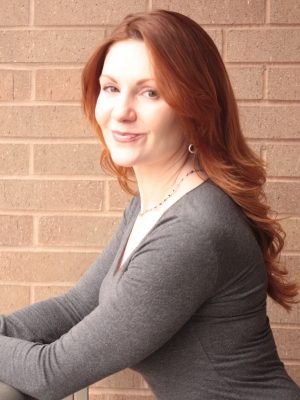 Dawn Graham, PhD, LP, is the Career Director for The MBA Program for Executives at The Wharton School at The University of Pennsylvania, where she partners in setting strategy and supporting the EMBA students in achieving their career objectives through extensive programming and individual coaching. She also hosts a national call-in radio show on Sirius XM (Channel 111) "Career Talk," and writes regularly for Forbes.com under their leadership channel.
Earlier in her career, Dawn held successful roles at Korn Ferry (formerly Personnel Decisions International), where she moved from providing executive consulting and coaching services to building and implementing the firm's global talent resource allocation infrastructure; and Arthur Andersen, AT&T Corp and Lee Hecht Harrison, where she gained experience transforming policies and practices, analyzing and nurturing talent, and understanding both company and individual career needs.
A licensed psychologist, Dawn holds a Ph.D. in Counseling Psychology from the University of Denver, a Master's degree in Organizational Development from the Johns Hopkins University, and a Bachelor's degree in Psychology from Seton Hall University.
Praise from Readers
"Dr. Dawn Graham gives you the best process I've ever seen.   She's an expert on how to make your value visible in your new niche. And you'll love her plain language."
— Lynne Waymon, CEO of Contacts Count LLC
"Dr. Graham gets underneath the anxiety associated with changing careers and divides the process into digestible, achievable steps. Then, too, she helps the reader use psychology toward convincing others that this switch is an investment worth making."
— Dr. Jody Foster, MD, MBA, Clinical Associate Professor of Psychiatry
"It is rare to find a career book that is both inspiring and practical, but Dr. Dawn Graham has hit the bullseye with Switchers.  This is a must-read for anyone who could use the help of step-by-step tools and strategies toward changing their career."
— Dr. CK Bray, CEO, Adaption Institute, and author of Best Job Ever
"A successful career change requires both an internal search and an external search.  Switchers is that unique guide that helps you to manage both dimensions.  As a psychologist, Dawn can help you overcome internal obstacles and fears of change. As a career coach to business professionals, Dawn also gives you the tools to convince an employer that you are the best person for the job, even if you don't have the experience specified in the written job description."
— Roy Young, CEO and Founder of Beyond B-School
Learn More