There's a thin line between winning and losing — between achieving goals and seeing dreams fulfilled, and falling short. What determines which side of that line you end up on?
No matter what your background, your limitations, your baggage . . . you are the author of your destiny. You have the ability to control your mindset and your response to life's circumstances. But sometimes, a shift in perspective can help you respond to those challenges with confidence, clarity, certainty, and creativity, and become the successful person you were meant to be. Today's book offers such a shift, with an all-encompassing framework for achieving the life of your dreams.
It All Matters
It All Matters presents a framework for the rest of your life. What are those dreams you would only dare to dream if there was no possibility of failure? How can you live a life of real intention and purpose instead of duty and obligation? This book answers these questions and more. Everyone has the capacity to author their own destiny; it's not our circumstances that shape our lives, it's our response to those circumstances that either propels us to great heights or keeps us stuck in the mud. Here, author Paul Cummings shares one of the most comprehensive goal setting systems ever put into print. Based on the key U.B.U. process—Understand who you are, Be true to yourself, and always be Unique—this framework gives you the power to transform your life. Through a fast-moving series of engaging stories, you'll learn how to question yourself to greatness as you begin to think in bigger and more positive terms.
Professionals from across the globe have implemented this framework to achieve what they truly wanted out of life—isn't it your turn? This enlightening guide teaches you the revolutionary strategies that can help you make big things happen.
Dig deep to find your real dreams, and set a plan to achieve them.
Discover the core principles the form the foundation for success.
Learn the art of self-questioning as a motivational tool.
Implement a comprehensive, proven system for getting what you want.
You are one great question away from everything you ardently desire at all times. Are you ready to take the leap?
Meet the Author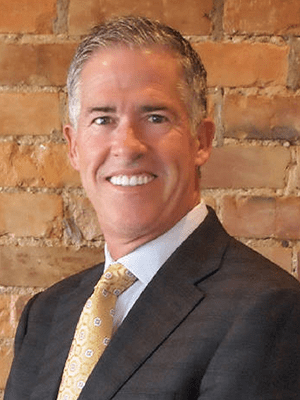 Paul Cummings has been educating business professionals for over thirty-five years and has developed revolutionary techniques in sales, customer service, and leadership development. Filled with the desire to not only teach but to also make a lasting difference, Paul is well-known for teaching his students and clients with unrivaled zeal and unmatched passion as he enthusiastically lives out his business motto, changing lives through dynamic instruction. A thirteen-time winner of the Telly Award and five-time winner of the Communicator Award, Paul's ultimate desire is to tangibly and exponentially improve both personal and professional performance.
He has continued to revolutionize the way that people and businesses learn and improve by making it simple, affordable, fun, and efficient. In 2009, Paul developed Woople, a web-based learning system that delivers a variety of online training programs, including his very own, Paul Cummings University. PCU is an award winning, cutting-edge sales training program that is used daily by thousands of students.
Through dynamic live events and impactful eLearning videos, Paul has been instructing business professionals, leaders, managers, as well as today's youth, for over 35 years. His desire is to teach and inspire every student and client to not only increase their personal capacity to learn and grow, but to also make a difference with their lives.
Fueled by his vision for lifelong learning and education, Paul also created TechTown in 2014 to engage the under-served youth in his hometown of Chattanooga in science and technology summer camps and year-round after school programs. He is the proud father of five adult children, who have blessed him with eight wonderful and amazing grandkids. Paul's personal mission is to always leave it better than he found it because he truly understands and firmly believes that It All Matters.
Praise for the Book
"This book takes you on a journey of self discovery through thought-provoking questions, engaging you to not just read the content but to immediately execute and apply what's being read throughout the entire book."
—Joe Cala, 5-star Amazon review
"I'm only half-way through this book and my highlighter already ran out! Paul has a way of writing that makes it feel like a conversation and so much of what he shares feels quote worthy."
—Michael, 5-star Amazon review
"You don't read this book – you experience it. You approach this book with a pen, a highlighter and an open mind and heart. Fantastic book for teenagers, young adults and older people alike. Anyone that has a dream inside and a desire to chase….more, should have this book and apply the wealth of knowledge inside."
—Dawn West, 5-star Amazon review
"With great stories, life lessons, practical exercises, and a touch of poetry Paul Cummings lays out a plan for achieving your goals. So long as you "U"nderstand who you are, "B"e true to yourself, and always stay "U"nique; the U.B.C. process will lead to success . . . . It All Matters is a save-it-on-the-shelf book. You'll want to go back to it again and again."
—R. McConaughy, 5-star Amazon review
Learn More