This post comes from Charlotte Ashlock, Digital Producer & Editor at Berrett-Koehler Publishers. I was so interested in her recent book launch experience with Rob Jolles, I asked her if she would turn it into a guest post to share with all of you. I'm so pleased that she said yes! 
I recently attended a book signing party for author Rob Jolles and was impressed by the number of best practices for other authors in the way Rob ran the event.
The Event
The book signing took place at a restaurant near Rob's house, with 30-40 friends, family, and neighbors in attendance. In order to gain admittance, each guest had to present a "ticket" – in this case, the ticket was a copy of Rob's new book, How to Change Minds: The Art of Influence without Manipulation, purchased from Amazon or Barnes & Noble beforehand.
After receiving the book, Rob signed and returned it, along with two hand-outs tucked into a small cloth bag with a picture of the book cover on the front. One hand-out read, "I Need YOU to help launch this book," (with a picture of Jolles in the Uncle Sam "I need YOU" pose), encouraging them to post Amazon reviews and share the book trailer on Facebook and LinkedIn. The second hand-out provided instructions (with screenshots) about how to post Amazon reviews, for people who'd never done it before.
Prior to the evening, Rob asked me to share about the book's personal meaning to me. I was able to explain to everyone how the advice in How to Change Minds made me realize WHY activists like me were failing to change minds, and how they could succeed.
Once I finished, Rob spent a few minutes thanking those who helped him write the book, before reminding the party-goers, "You are my army now!" and that as members of his army, they had a duty to post an Amazon review. He joked, "And if you don't post a review, you know you're getting a phone call from me."
The evening closed out with more mixing, mingling, and good food, and I came away with several new book launch practices.
Book Launch Best Practices
A good event doesn't have to be about getting NEW eyes on your book. Sometimes it can be even more valuable to mobilize people who already support you, and increase their level of commitment and excitement.
When you mobilize your supporters, you should have a clear ASK on a handout, so they remember to follow-up on the event by taking some kind of action. (If the ASK involves technology, don't assume they know how to use it — provide instructions!)
Rather than doing most of the speaking yourself, you should invite people who really love the book to speak as well. That reduces the self-promotional quality of the event, and demonstrates the importance of the book to readers.
Having the people who care about you, gather together to support your launch creates a valuable atmosphere of love and excitement. People go above and beyond without you asking them to, and it's also a great way for authors to boost their own morale at the start of a long, hard campaign.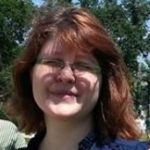 About Charlotte: Charlotte Ashlock studied Science, Technology, and Society at Bard College, where she did her senior thesis on sustainable living. After graduating, she completed a one-year Americorps program running library enrichment activities in a low-income neighborhood. After that, she worked in Boston managing the web presence for a network of nonprofit groups.  Now she works for Berrett-Koehler Publishers in San Francisco as their Digital Producer and Editor, helping authors fight the good fight and spread their messages throughout the web.  Follow her on Twitter: @CrazedIdealist