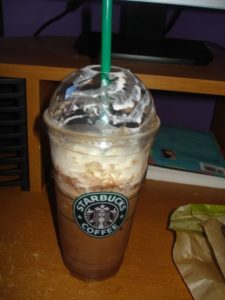 Today is the 20th of February — and last night I passed 20,000 followers on Twitter on my primary Twitter account, @beckyrbnsn. I think it's time to celebrate!
One of the most read posts on this blog is my post about celebrating social media milestones. It's time to practice what I preach!
My favorite way to celebrate social media milestones is with a venti, iced nonfat with whip mocha. But I'm in the office today, the roads are snow covered, and I'm not going to venture out in pursuit of my favorite drink.
Instead, I've decided to give away as many e-books as I can for the rest of the month. You don't even need a promo code; now through the end of the month you can visit 12minutemedia.com and download any of our e-books — for FREE! You may want to download our popular e-book, 31 Days of Twitter Tips. Or perhaps you're interested in tips for blogging or an overall guide to strategy and branding. Your Book Deserves a Celebration is always free, but perhaps this is the reminder/nudge you need to download it?
Help me celebrate! I hope the e-books add value for you.
Will you share this offer with a friend? Tweet Now!
Help @beckyrbnsn celebrate 20K Twitter followers by downloading one of her e-books free, through Feb. 28 http://www.12minutemedia.com/e-books/