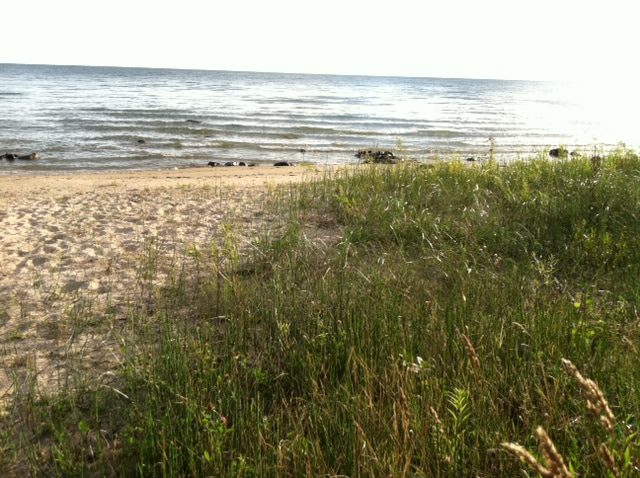 My family and I just returned from 9 days away on vacation.
This is the first time since I started doing freelance blogging and social media back in January of 2009 that I have taken a trip and left my computer — and my work — behind.
I mentioned to my husband how much I anticipated our trip, our first vacation in so long, I told him.
What about our trip to West Virginia? he asked.
Don't you remember? I worked the whole time, I reminded him.
This time, since I have a regular job that includes paid vacation (a truly beautiful thing), I left my computer behind.
I brought my iPhone along but purposely stayed away from Facebook, Twitter, and Google+. I looked at email daily, but non-commit-ally.
Still: here is what I noticed during the first third of my vacation:
I noticed QR codes, businesses displaying (or not displaying) their social media channels, and marketing strategies.
On Sunday morning, after our first night camping, we went to a coffee shop in a nearby town. While we waited for them to open the doors at 9 am, I noticed a decal on the door indicating that the business was a favorite on Google Places.
We settled in to the comfortable chairs. I sipped my mocha and checked out the shop's brochure/menu.
The brochure outlined the history of the business in an engaging way. Missing? Any mention of the restaurant's social media channels. (Did they have a Facebook page, I wondered? A Twitter account?)
My girls happily occupied in a game of checkers, I sneaked to the computer they had available for patrons. I quickly found the shop's Facebook fan page, liked it, and posted a kind review on the wall.
Though I had left my work behind, my thoughts still swirled with thoughts about work. During those first few days away, I chatted with store owners about their Facebook marketing strategies and scanned QR codes.
Later that day, we stopped at a few wineries. One stood out above the rest in their salesmanship and marketing. They even had a iPad set up with a keyboard to encourage people to sign up for their e-newsletter. (But, still missing: mention of their Facebook page or Twitter account.)
Then after a few days I noticed something new.
I noticed the moon.
We camped for the first few nights of our trip. Headed to the bathroom at bedtime, I saw the moon: round, full, and bright.
A few nights later, I noticed the moon, diminished.
When I am at home, I do not notice this, the waxing and waning of the moon.
I also noticed:
The crystal clear water of the Great Lakes.
The way my three daughters played so lovingly with one another: digging in the sand, splashing in the waves.

The peaceful sound of waves crashing on the shores of Lake Michigan.
I noticed that it took some time for me to shift my focus, to mentally break away from thoughts of work.
I noticed that once I disconnected, I felt lighter, free-er than I have for a while.
It was totally worth it.
Tell me something! What do you notice when you disengage and disconnect from social media?
The coffee shop we visited was Bud's — I highly recommend that you visit if you ever find yourself in or around Interlochen, Michigan. The winery? L. Mawby on Michigan's beautiful Leelanau penninsula. Also highly recommended.