I am sometimes surprised when a particular blog post seems to resonate more powerfully than readers, but usually not.
Here's what I've noticed: the more personal I am, the more I push to be vulnerable and authentic, the more I self-disclose, the more likely I am to connect with my readers effectively.
It's true across social platforms: Facebook, Twitter, blogs.
Last week I posted a photo of a printed copy of my Twitter tips e-book on Facebook. I snapped the photo without cleaning up the clutter on my desk. But the top sheet of the book, wrinkled by rain, clearly displayed my name.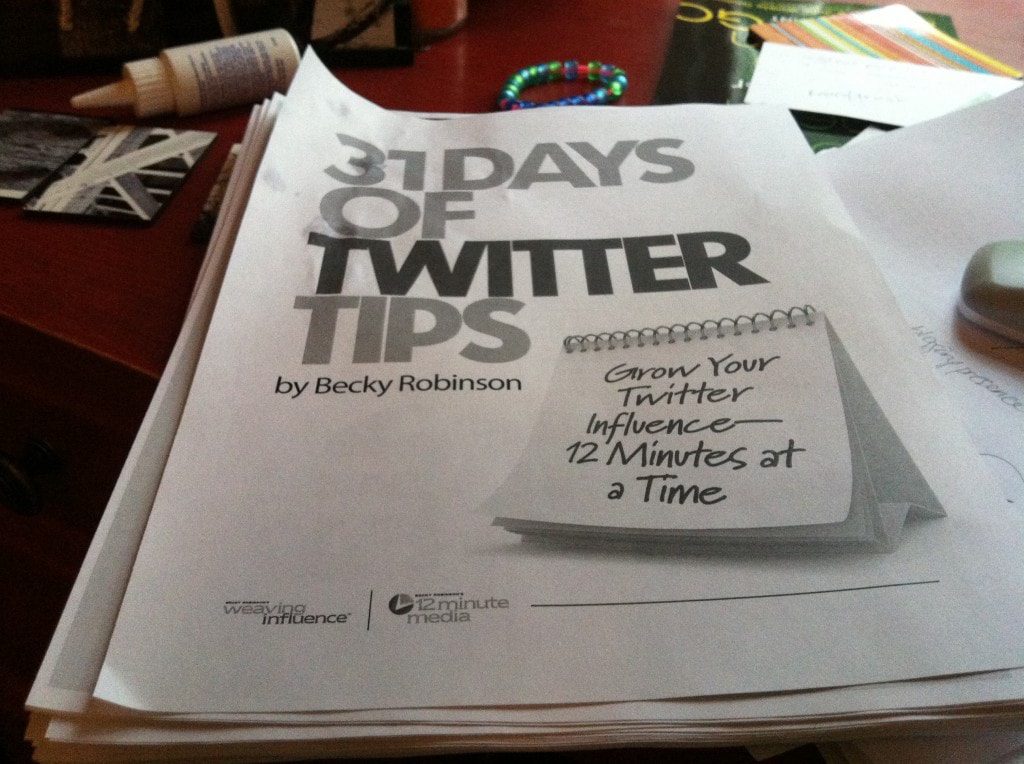 People liked it.
When I tweet something particularly meaningful to me — especially heartfelt follow Friday notes — people notice.
People like and respond to personal.
I read this wisdom this morning on Twitter: "That which is the most personal is most universal." (Hat tip to Jesse Lyn Stoner for the share.)
Commonly attributed to Carl Rogers, the words are proven true by my experiences using social media.
Personal resonates. Personal inspires. Personal works because it is universal.
I highly recommend personal.
Except a word of caution: be aware of your motivation.
If you are using personal to collect page views and likes, you are missing the point.
Be personal because it makes a difference. Be personal to make a connection.
Henri Nouwen said it better than I can: "By giving words to these intimate experiences I can make my life available to others."
That's what personal does — it makes your life available to others. To the degree that you are able to do that, your words and updates will make a difference for others. To the extent that you share, you will connect
Today's Tip: Be Personal

Consider the two quotes above today as you seek to connect with others through social media. Perhaps you want to be personal in a blog post. If so, set your timer for 12 minutes and be personal as you write a 12 minute post. Or bring personal to a Facebook photo or series of tweets. Share your life with others.
Tell me something! Do you find it easy or difficult to share who you are online? What have you observed about how people respond to personal?
My friend Wally Bock shares daily tips for leaders at the Three Star Leadership Blog. You can read his tips here.