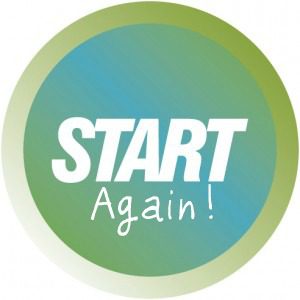 If you have a blog that you've been neglecting, my best advice is to start again. (What does a neglected blog look like, to you? Is it a blog that you haven't updated in months, weeks, or days?)
If you are blogging for business, frequently updating your blog with fresh, relevant content will give your customers and potential customers a reason to keep coming back to your website.
If you are not consistent, you may lose the opportunity to build stronger connections with your readers, fans, and followers.
I don't want to pile on the guilt. Instead, I want to give you hope.
There is only 12 minutes between a neglected blog and an up-to-date blog.
You can spare 12 minutes, right?
You will not be able to write a masterpiece in 12 minutes. You may not have time to choose the absolute right photo to go with your blog post.
Yet, in 12 minutes you can write something. You can start a conversation or answer a question. You can share something of value, even if it is only one small thought or one quick tip, one funny story or one poignant moment. Or, you can link to something brilliant you've recently read.
So, consider today your opportunity to START AGAIN.
Today's Tip: Start Again!

Set your timer for 12 minutes and write something for your blog.
Start a conversation.
Answer a question.
Share one small thought.
Share one quick tip.
Tell one funny story.
Describe one poignant moment.
Link to something brilliant.
Remember, only 12 minutes separates a neglected blog and an updated blog.
Ready, set, START AGAIN!
How will you use your 12 minutes? 
If you are interested in growing as a leader, I hope you'll check out the tips my friend Wally Bock shares daily  for leaders at the Three Star Leadership Blog. Discover Wally's tips here.