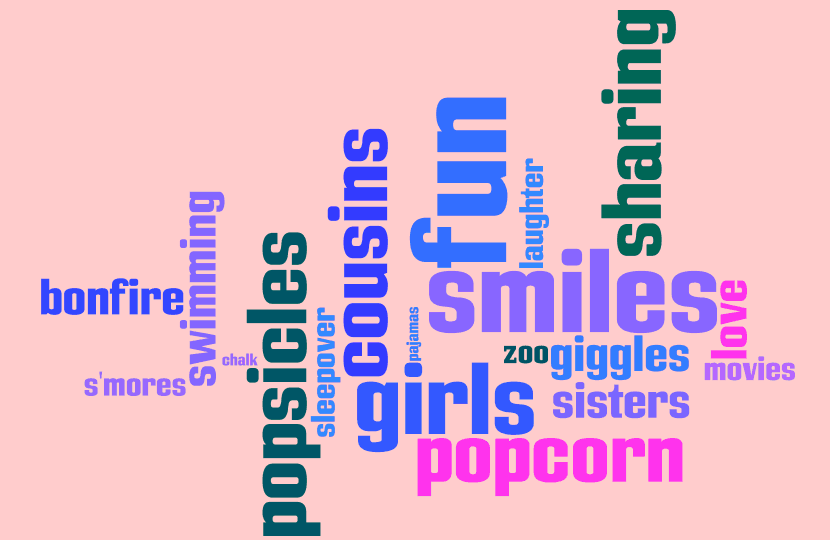 My girls are anxiously awaiting the arrival of their cousin, who is going to be spending the rest of the week with us. Check out the image for a sneak preview of what I will be enjoying with the girls over the next few days.
This is more than an update on my summer activities, though. It's an illustration of how fast and easy it can be to create stunning images to go with your posts.
Creating a wordle is a fun alternative to searching through images on Flickr or iStockphoto. You can use wordle  to create a visual representation of what you write about on your blog. When you insert your blog URL, it will pull from your writing and show you your most often used words by the size they appear. Try it!  (Warning: creating the image is easy. Saving the image is not as easy as it could be. Or maybe I am just slow to learn?) 
If you try it, head over to the Facebook fan page for 12 Minute Social Media Playbook and share your creation there.
Oh, and, wish me luck with the girls this week… I might need it!
Tell me something! Where do you find the images that you use for your blog posts? How important is it to you to include an image with your posts? When you are reading a blog, how important is it to you to see an image?